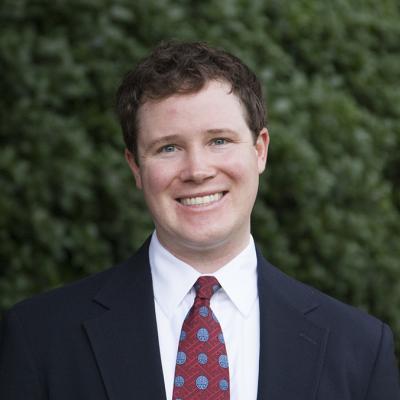 Associate Professor of Classics and Communication Studies
I received my bachelor's and doctoral degrees from Harvard and an M. Phil. degree from the University of Cambridge, where I was a Frank Knox Memorial Fellow. From 2011-2013, I was an Andrew W. Mellon Fellow in the Humanities at Stanford. My research and teaching focus on ancient rhetoric and poetics, Greek literature of all periods, and Classical Athens.
I am the author of The Rhetoric of Seeing in Attic Forensic Oratory (University of Texas Press 2017) and am now working on a project about the relationship between rhetoric and accounting. I have also recently published articles on Sappho and Gregory of Nazianzus.
I have taught Greek and Latin at all levels to undergraduates and graduate students, as well as courses on ancient rhetoric and Greek and Roman culture. I have directed M.A. theses on Homer, Herodotus, and the Hippocratics and M.A. teaching projects on the Catilinarian conspiracy and Petronius.
For the 2019-2020 academic year, I will be a fellow of UGA's Willson Center for Humanities and Arts (fall) and of the Center for Hellenic Studies in Washington, DC (spring).
Book
The Rhetoric of Seeing in Attic Forensic Oratory. Austin: University of Texas Press. 2017
Articles, Chapters, and Reviews 
"Homer and His Legacy in Gregory of Nazianzus' 'On his own affairs.'" 13,500 word essay forthcoming in Journal of Hellenic Studies
"The Story about the Jury." In Forensic Narratives in Athenian Courts, edited by Dimos Spatharas and Mike Edwards. Routledge (2020) 81-101
"Charaxus Arrived with a Full Ship! The Poetics of Welcome in Sappho's Brothers Song and the Charaxus Song Cycle." Classical Antiquity (2018) 37: 236-266
"The Theatre of Oratory." Review of The Theatre of Justice: Aspects of Performance in Greco-Roman Oratory and Rhetoric, edited by S. Papaioannou, A. Serafim, and B. da Vela. Classical Review (2018) 68: 34-37. 
"Facing the Challenges of Reconstructing Ancient Buildings." Response to "Situating Deliberative Rhetoric in Ancient Greece: The Bouleutêrion as a Venue for Oratorical Performance," by C. L. Johnstone and R. J. Graff. Advances in the History of Rhetoric (2018) 21: 89-96
"Enargeia, Persuasion, and the Vividness Effect in Attic Forensic Oratory." Advances in the History of Rhetoric (2017) 20: 225-251
"New Evidence for Hexametric Incantations in Attic Curse Tablets." Zeitschrift für Papyrologie und Epigraphik (2017) 201: 41-46
"The Rhetoric of Visibility and Invisibility in Antiphon 5, On the Murder of Herodes." Classical Quarterly (2016) 66: 46-58
 "Showing, Knowing, and the Existence of Tekhnai in Hippocrates, On the Art." Classical Philology (2015) 110: 215-226
"Hyperides and Epopteia: A New Fragment of the Defense of Phryne." Greek, Roman and Byzantine Studies (2013) 53: 90-116
Entries on "Agamemnon," "games-Greek," "Isocrates," "Menelaus," "Orestes" and "Triptolemus." In The Virgil Encyclopedia, edited by R. F. Thomas and J. M. Ziolkowski. Malden, MA: Wiley-Blackwell. 2013
Research