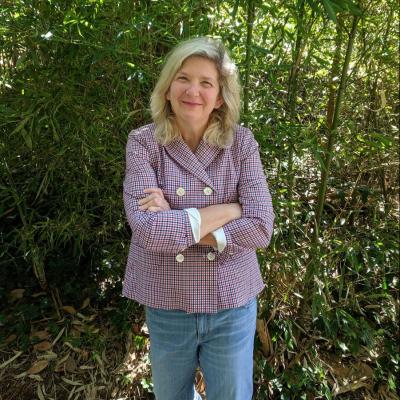 Academic History
Ph.D. 1999 Princeton University, Classics
M.A. 1997 Princeton University, Classics
M.A. 1993 University of Georgia, Latin
B.A.  1988 Emory University, History
Current Research
The 411 Conference: A Translation and Historical Commentary
Recent Publications
Erika T. Hermanowicz and Joseph C. Hermanowicz. Forthcoming. "The Perversion of Virtue," in Academic Freedom: Problems and Perspectives of the 21st Century, Joseph C. Hermanowicz, editor. Johns Hopkins University Press.
Erika T. Hermanowicz. Forthcoming. "African Ecclesiastical Wealth." Colorful Lives and Living in Roman North Africa: Essays in Memory of Maureen A. Tilley, edited by Zachery Smith and Elizabeth Clark. Washington DC: Catholic University of America Press.
Forthcoming. "The Council of Hippo in 427." The Late (Wild) Augustine, edited by Susanna Elm and Christopher Blunda, in the Augustinus Werk und Wirkung series.
"Augustine on Lying." Speculum 93.3, 2018: 699-727. 
"Possidius on Augustine," in Augustine in Context, ed. Tarmo Toom, Cambridge University Press, 2018: 30-36.
Other publications:
Possidius of Calama: A Study of the North African Episcopate at the Time of Augustine. Oxford: Oxford University Press, 2008
"Catholic Bishops and Appeals to the Imperial Court: A Legal Study of the Calama Riots in 408." Journal of Early Christian Studies, 12.4 (2004) 483-523.
"Book Six of Augustine's De musica and the Episcopal Embassies of 408." Augustinian Studies 35.2 (2004) 165-98.
"Textual Adventures: A Brief History of the Theodosian Code" The Classical Outlook, 79.3 (2002) 97-103.
Research

Research Interests:

North African Christian Writers, Constantinian Imperial History, Late Antique Greek and Latin Biography