Image: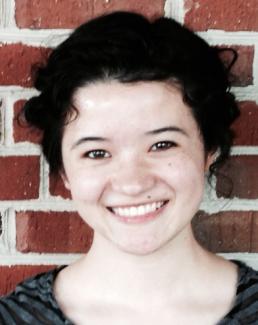 - By Kathryn Woodruff (Classical Languages Masters candidate)
UGA senior Elizabeth Ridgeway (Latin and Greek) has recently been chosen to participate in the Center for Hellenic Studies' Undergraduate Research Symposium, an annual workshop in tandem with Sunoikisis (a national consortium of Classics programs). She will submit a paper prepared for the event, provide comments on the papers of other participants, and travel with her faculty mentor, Dr. Charles Platter, to Washington, D.C. from March 6 to March 8 to discuss the papers in person. Following the event, Elizabeth and the other participants will finalize their papers in light of peer comments and will make preparations for publication in the Sunoikisis Undergraduate Research Journal.  
True to the nature of academia, the Symposium encourages students to build on each other's ideas, offer constructive feedback, and work through research issues. Providing feedback on peer work is a requisite for the program, which offers three opportunities before and after the D.C. meeting. This is necessary not only to produce critical and relevant work in the topics selected this year (Late Republic Latin literature and Greek comedy), but also to foster the "collegial, productive atmosphere" on which the CHS prides itself. The Symposium also strives to facilitate meaningful working relationships between undergraduates and their faculty mentors, who not only travel to D.C. with their students but also serve as the editorial board for the Sunoikisis Undergraduate Research Journal.
We contacted Elizabeth to get her thoughts on this exciting opportunity.
What first piqued your interest in the Classics?
I had wonderful teachers in middle and high school who knew how to convey the details of ancient language and culture while connecting them to the larger Western tradition.
How did you hear about Sunoikisis?​
Dr. Platter alerted me to the Center for Hellenic Studies and their Sunoikisis workshop and suggested it might be a good chance to improve my Greek research skills. The experience has helped me drastically expand my knowledge base about Greek culture and language, thus far a lacking area for me.
What topic are you prepared to present on?
My paper is tentatively titled, "Nostalgia Inverted: the Golden Age Motif in Strepsiades' Pre-Dramatic History," and examines intertextual allusions in Aristophanes' Clouds.
What has working with Dr. Platter as your faculty mentor been like?
Dr. Platter has been extremely helpful as a research mentor and expert on Greek Old Comedy. This project would never have existed without his generosity in time and research advice. He's also patient about answering my continual, basic questions - he's recognized this is a learning experience for me, and I'm grateful!
What are you most looking forward to after Sunoikisis?
Sleeping again! [Joke. Sort of... :) ] Other than that, thanks to Dr. Platter and CHS I'll be able to approach future projects with greater confidence in using Classics research tools, crafting a nuanced thesis, and weaving secondary scholarship into an argument. I'm very thankful for this opportunity.