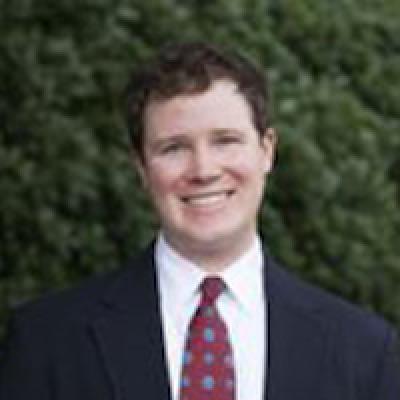 I received my bachelor's and doctoral degrees from Harvard and an M. Phil. degree from the University of Cambridge, where I was a Frank Knox Memorial Fellow. From 2011-2013, I was an Andrew W. Mellon Fellow in the Humanities at Stanford. My research and teaching focus on ancient rhetoric and poetics, Greek literature of all periods, and Classical Athens.
My book, The Rhetoric of Seeing in Attic Forensic Oratory, was published by the University of Texas Press in February 2017. It examines the performative effects of the language of sight in speeches from Athenian trials of the fifth and fourth centuries BC. The texts of these speeches are all that survive of dynamic performances that sought to persuade jurors through voice, words, gestures, and appearance. My research shows how litigants' words work together with their physical appearance, how litigants plant images in their jurors' minds, and how litigants bring their speeches to life by referring to people in the courtroom.
I am the author of published and forthcoming articles on Hyperides and Pollux, Hippocrates, Antiphon, Attic curse tablets, and enargeia in forensic oratory.
I have taught Greek and Latin at all levels to undergraduates and graduate students, as well as courses on ancient rhetoric and Greek and Roman culture.
Bibliography
The Rhetoric of Seeing in Attic Forensic Oratory. Austin: University of Texas Press. 2017
"Enargeia and the Vividness Effect in Attic Forensic Oratory." Forthcoming in Advances in the History of Rhetoric
"New Evidence for Hexametric Incantations in Attic Curse Tablets." Forthcoming in Zeitschrift für Papyrologie und Epigraphik
 "The Rhetoric of Visibility and Invisibility in Antiphon 5, On the Murder of Herodes." Classical Quarterly (2016) 66: 46-58
 "Showing, Knowing, and the Existence of Tekhnai in Hippocrates, On the Art." Classical Philology (2015) 110: 215-226
 "Hyperides and Epopteia: A New Fragment of the Defense of Phryne." Greek, Roman and Byzantine Studies (2013) 53: 90-116
Entries on "Agamemnon," "games-Greek," "Isocrates," "Menelaus," "Orestes" and "Triptolemus." In The Virgil Encyclopedia, edited by R. F. Thomas and J. M. Ziolkowski. Malden, MA: Wiley-Blackwell. 2013
Research

Research Interests:

 Ancient and Medieval Rhetoric, Greek Prose