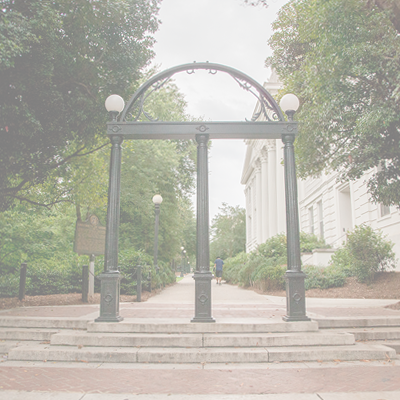 Academic History
Ph.D. 1999 Princeton University, Classics
M.A. 1997 Princeton University, Classics
M.A. 1993 University of Georgia, Latin
B.A.  1988 Emory University, History
Current Research
I am working on two book projects. The first is a study of Possidius, the bishop of Calama, who was the author of the only contemporary biography written on St. Augustine. The work focuses on Possidius' importance as an ambassador to the imperial court and investigates the legal strategies he and his episcopal colleagues used in order to solicit legislation on behalf of the Catholic Church in Africa.
The second book project is a translation and commentary of the transcript of the Conference of 411, held at Carthage in early June between the Catholics and the Donatists.
Recent Publications
"Catholic Bishops and Appeals to the Imperial Court: A Legal Study of the Calama Riots in 408." Journal of Early Christian Studies, 12.4 (2004) 483-523
"Book Six of Augustine's De musica and the Episcopal Embassies of 408." Augustinian Studies 35.2 (2004) 165-98
"Numa's Laws and the Meaning of Justice in the Divinae Institutiones." In The First Christian Humanist: Lactantius in Late Antiquity and the Renaissance. Oliver Nicholson, Ed., forthcoming.
"The Donatists and the Catholics at the Conference of 411" In History in Dispute: The Ancient World, P.A. Miller and C. Platter, Eds. (Columbia Bruccoli Clark Layman, Inc. / Manly) forthcoming.
"Textual Adventures: A Brief History of the Theodosian Code" The Classical Outlook, 79.3 (2002) 97-103
"Feminist Studies and Classical Philology" co-authored with Nancy Felson and Barbara Gold, KATHIMERINI, September, 2001: 20-21.
Book Reviews
Michael Maas, Readings in Late Antiquity: A Sourcebook, The Classical Outlook (79.1), Fall 2001: 38
Dennis Trout, Paulinus of Nola: Life, Letters, and Poems, The Classical Outlook (78.2), Winter 2001: 89-90
Recent Honors and Awards
2003-2004 ACLS/ Andrew W. Mellon Fellowship for Junior Faculty
2003-2004 Lilly Foundation Teaching Fellow, University of Georgia
2001 University of Georgia Research Foundation Grant
Departmental Activities
Faculty Advisor for the University of Georgia chapter of Eta Sigma Phi, the national honorary collegiate society for students of Latin and/or Greek
Excavation Experience
1998 SYKEON, Turkey. Surveyed what may be St. Theodore of Sykeon's monastic complex near the modern town of Beypazari.
1992-1994 YASMINA NECROPOLIS, Carthage, Tunisia. Square Supervisor for three seasons at the Roman necropolis (1st - 6th centuries AD) associated with the city's hippodrome.
Research

Research Interests:

North African Christian Writers, Constantinian Imperial History, Late Antique Greek and Latin Biography